Resume Writing Services
The Resume Station offers individuals a personalized and professional approach to moving forward with your job search. Easy online ordering and electronic delivery of your documents allow us to serve clients from all across the nation. Clients in the greater Charlotte, NC area also have the option of in person consultations or document delivery. Every resume and consultation is uniquely tailored to the needs and experience of the individual. We will work with you to discover and highlight your talents, skills and accomplishments to help you stand out from other job seekers.


Our Clients
We can assist you whether you are a recent college graduate seeking your first professional position, a homemaker returning to the workforce, a public servant polishing your resume for a promotion or a business professional looking for a career change or advancement. We have assisted individuals in a variety of industries including: Accounting, Customer Service, Pest Control, Mortgage, Banking, Public Safety, Health Care and more. We encourage you to see what our former clients have said about our services.
Our Personalized Approach
We recognize that a job search or career change can be both exciting and stressful. You deserve to have a resume writer dedicated to providing you the services that you need in a timely fashion. Each resume is custom written to highlight your unique accomplishments and experience. We do not use standardized or fill in the blank resumes or software. The Resume Station also carefully monitors the number of clients to insure expedient and personalized service. Our writers work with you via email, telephone and fax to ensure accuracy and improve the quality of the information you are presenting to prospective employers. We will provide all the necessary revisions until you are completely satisfied with your final resume. We encourage you to explore the various services offered by The Resume Station and we wish you well on your job search!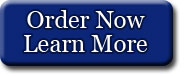 Most of the important things in the world have been accomplished by people who have kept on trying when there seemed to be no hope at all. -Dale Carnegie